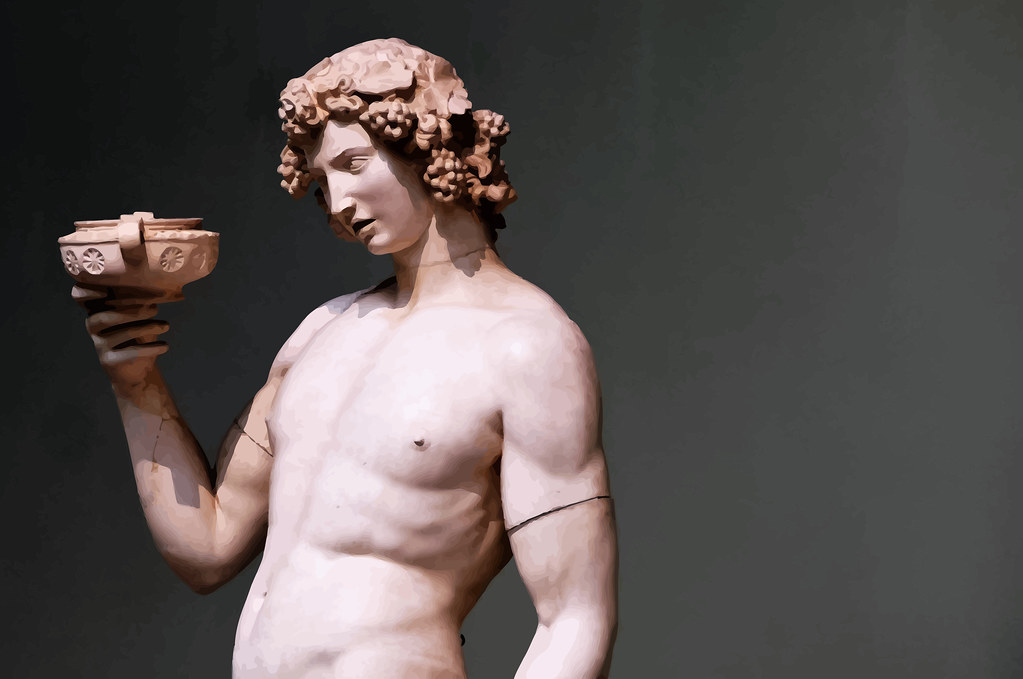 Although he died more than 450 years ago, Michelangelo remains one of the most famous artists of all time. As one of the masters of the Italian Renaissance, his paintings and sculptures are still used today as examples of this fruitful time in history.
While his frescoes in the Sistine Chapel are certainly a big part of his legacy, Michelangelo always considered himself a sculptor rather than a painter.
Over a long and rich career spanning nearly seven decades, he produced stunning marble sculptures that have inspired artists for centuries.
From his early days in Rome to a flourishing career in Florence, Michelangelo was able to produce sculptures that defied expectations.
DAVID
When thinking about Michelangelo's art, his sculpture David is probably the first that comes to mind.
The sculptor was only 26 years old when he was commissioned to make a statue that would sit along the roof of Florence's main cathedral, Santa Maria del Fiore. Once completed, it was clear that the 17-foot-tall marble sculpture was too large to lift, so it remained firmly on the ground.
A replica of the original still stands in Florence's Piazza della Signoria, while the original is in the city's Accademia Gallery.
The sculpture represents David from the biblical story of David and Goliath.
In Michelangelo's version, David is cold, calm and collected. He looks to the side with his sling over his shoulder and hip jutting out to give his body a contrast to him.
Michelangelo's David became instantly famous for his extremely realistic anatomy and the way he portrayed David as a young man ready to go into battle.
BACCHUS
When Michelangelo was 21 years old, he moved to Rome at the invitation of a powerful patron: Cardinal Raffaele Riario.
And it was Riario who commissioned this sculpture, Bacchus, from the young artist.
The sculpture is a large representation of the Roman god of wine, a theme probably suggested by Riario, who was a collector of antiquities.
The sculpture shows Michelangelo's ability to work with marble and create art that competed with, and even surpassed, Hellenistic sculpture.
The difference here is that Bacchus is depicted enjoying his wine too much and raises his glass while leaning back in a drunken, almost suggestive manner.
PIETY
A striking contrast to Bacchus is Michelangelo's Pietà, which is the only other extant sculpture from this early period when the artist lived in Rome.
It was commissioned in 1497, just a year after he moved to the city, by the French ambassador to the Holy See.
Although not a biblical story, the theme is commonly found in Christian art and shows the Virgin Mary cradling Jesus in her lap after the crucifixion.
Michelangelo's version was carved from a single block of Carrara marble and was revolutionary due to the artist's creative choices.
He chose to depict Mary as a beautiful young woman rather than portray the actual age difference between mother and son.
SLAVES OR PRISONERS
Known collectively as slaves or prisoners, this series of unfinished sculptures was created for the tomb of Julius II.
Although Michelangelo worked on the tomb for 40 years, he fell behind while working on the ceiling of the Sistine Chapel and ultimately never fully realized it.
The six sculptures are in various stages of completion, with the Dying Slave and the Rebellious Slave, now in the Louvre, being the most finished.
All figures are masterful in their representation of anatomy and are dynamically posed. Many of them are struggling to free themselves, and some of the more unfinished sculptures appear to be emerging from the marble.
MOSES
Also created for the tomb of Julius II, this sculpture was created around 1513 to 1515, at the same time as the slaves.
Unlike those statues, Moses was completed and sits as the central figure in the tomb of Pope Julius II.
Although the final design was considerably reduced, the tomb, located in Rome at San Pietro in Vincoli, remains a wonderful display of Michelangelo's talents.
He depicts him with rippling biceps, and he looks to the side as his fingers stroke his long beard. The horns on his head are due to a translation error in the Latin Bible that was used at the time.
SCULPTURES OF THE MEDICI CHAPEL
The Medici family was the great banking family that ruled Florence during the Renaissance.
Members of the family were great patrons of Michelangelo, and he was commissioned to design the chapel that acted as a mausoleum for several of them.
The New Sacristy is located in the Basilica of San Lorenzo in Florence. Michelangelo first worked on the project as an architect and later created the sculptural details on the tombs of Lorenzo de' Medici and Giuliano de' Medici.
Sculptures symbolizing dusk and dawn sit on Lorenzo's tomb, while other sculptures that are metaphors of night and day adorn Giuliano's tomb.
Michelangelo worked on all the sculptures from around 1524 to around 1534.
THE DEPOSITION
Sometimes called the Bandini Pietà, The Deposition is a powerful sculpture created towards the second half of Michelangelo's career. Completed in 1555, it shows Christ being taken down from the cross by Nicodemus, the Virgin Mary and Mary Magdalene.
According to Giorgio Vasari, a late Renaissance artist and historian, Michelangelo created the sculpture for his own tomb, but then intentionally damaged it and gave it to one of his servants.
Michelangelo was over 70 years old when he began the sculpture. Vasari wrote that he started the piece to keep his mind active in his later years.
It must have been a deeply personal piece. In fact, it is widely accepted that he included a self-portrait of Nicodemus' face.
There are many theories behind why he would have damaged his own sculpture after eight years of work.
Some say he was frustrated by a vein in the marble that was giving him problems, while others feel it could have been a way to hide a belief known as Nicodemism.
PIEDAD RONDANINI
Michelangelo worked on this version of the Pieta for twelve years, last taking a chisel six days before he died.
Like many of his final sculptures, the Rondanini Pietà is a look at Michelangelo's mortality and was probably created for his tomb.
The elongated figures contrast with the robust and muscular figures that Michelangelo represented in his youth.
In this version, Mary stands behind her son and gently takes the weight of his body.
A sketch that Michelangelo created for the sculpture is now in the collection of Oxford's Ashmolean Museum. From this sketch, we can see that he improvised a lot with marble.
Originally, Mary's face was turned to the right, and there are still slight traces of that in the marble.