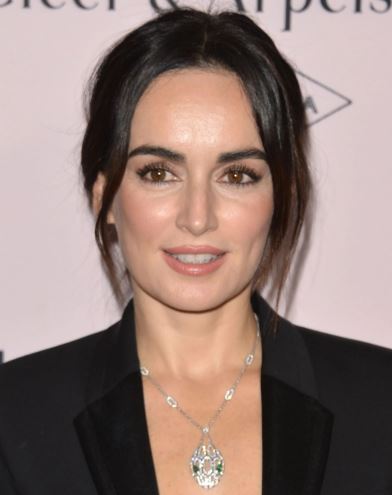 The actors Ana de la Reguera and Alfonso Herrera have found themselves in the midst of speculation regarding an alleged romance, this after a photo of both was shared in Madrid, which was published on the singer's Instagram account, this during September of 2022. However, since then fans have wanted to know more details about it, although the artists have preferred to keep their personal lives private.
The alleged couple was present during the presentation of the film ¡Que Viva México!, which is directed by Luis Estrada and where both actors will share the screen for the first time in their careers. During the red carpet, both Ana and Poncho took the time to attend to the reporters who came to cover the event, although both were indifferent when questioned about the alleged romance. "Thank you very much, long live Mexico!
There is nothing to knock down", declared Ana de la Reguera during her meeting with the media and after a reporter asked her about the rumors, mentioning that there are none to knock down.
"Thank you very much, I appreciate it. Very happy, thank you," Poncho Herrera responded to the same questioning made by the press who was at the time. But there was a third person involved in the questions, the actor Joaquín Cosío had to answer about the alleged relationship that exists between the two actors, although he made it clear that he was the least likely to talk about it. "That ask them.
I have no idea, nor did I know. A little? They won it from me, "said the actor, surprisingly before the questions that were asked about whether he remembered the moment in which the supposed love between the two artists arose. What both Ana de la Reguera and Poncho Herrera did express was their pleasure in having participated in Luis Estrada's film, which had to change its distribution date, going from November 2022 to March 2023.
"Everything that Luis has done for this film has been worth it, it is his personality, it is what it is, I am very pleased that this has happened and I am happy that this film finally sees the light", clarified the former RBD, who He is the main protagonist of the film.