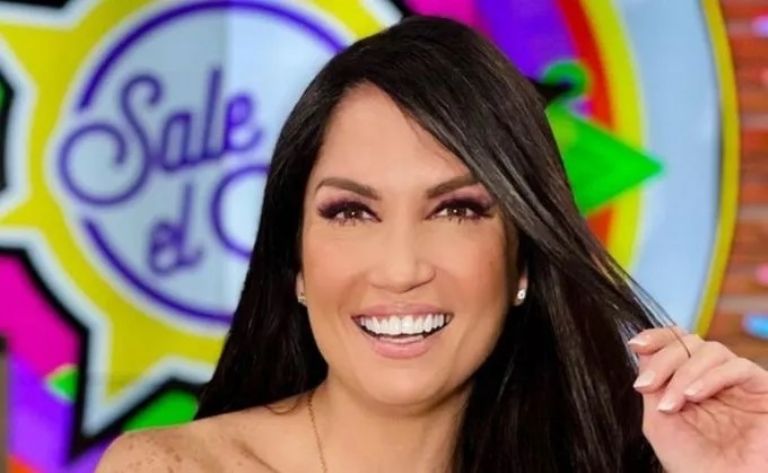 The host Joanna Vega Biestro revealed that the host of "Hoy", Arath de la Torre, verbally assaulted her and threatened her at a children's party, when she was with her two-year-old daughter. Reason for which she wanted to expose it before the cameras, to have a precedent.
It was during the "Sale El Sol" program that the host exposed the events that occurred this weekend at the home of mutual friends. And she asked him not to mess with her family, because children are a separate point.
In front of María Alvarado and Gustavo Adolfo Infante, Joanna Vega Biestro explained how she was approached by the "Soñadoras" actor, who approached her because of the criticism she made of her work in February, when she said that her projects were failing.
"The man decided in front of my two-year-old daughter to insult me, intimidate me and warn me not to mess with him again.
It all started in February, when he decided to record himself and publish a video insulting the public… Here the subject was raised, here he was criticized, his attitude was discussed and that is why his projects were failing as Dr. Candido Pérez, that was what that I said and there is the video and I always support what I say".
"He decides to approach me and tell me that he was very upset. I told him: – Arath I understand you.
That's when he gets in my face and says: I told you, I told you.
Arath I'm with my daughter, respect.
I had it in my hand and I was also alone, because my husband (Roberto Puig) could not accompany me to that event. I see my daughter and I tell her: I am with my daughter, respect, but my opinion remains the same.
"He tells me: Are you going to hold yourself? I told him: Of course, because what I say, I say consciously and I am not changing, I am not a weathervane, of course.
At that moment and that's why I'm making it public, because Arath de la Torre is not going to mess with my daughter, he tells me: Go to the c*&#%*da. And it still involves my daughter saying that all the crap that I am and all the crap that I say is going to go against my daughter and that it will make her laugh to see that."
The presenter asked him not to mess with his daughter, since the problem is between the two of them, adult people.
She even assured that if she had made the claim at another time and in another way, she would not have said anything, because she knows that it is part of what comes with her job.