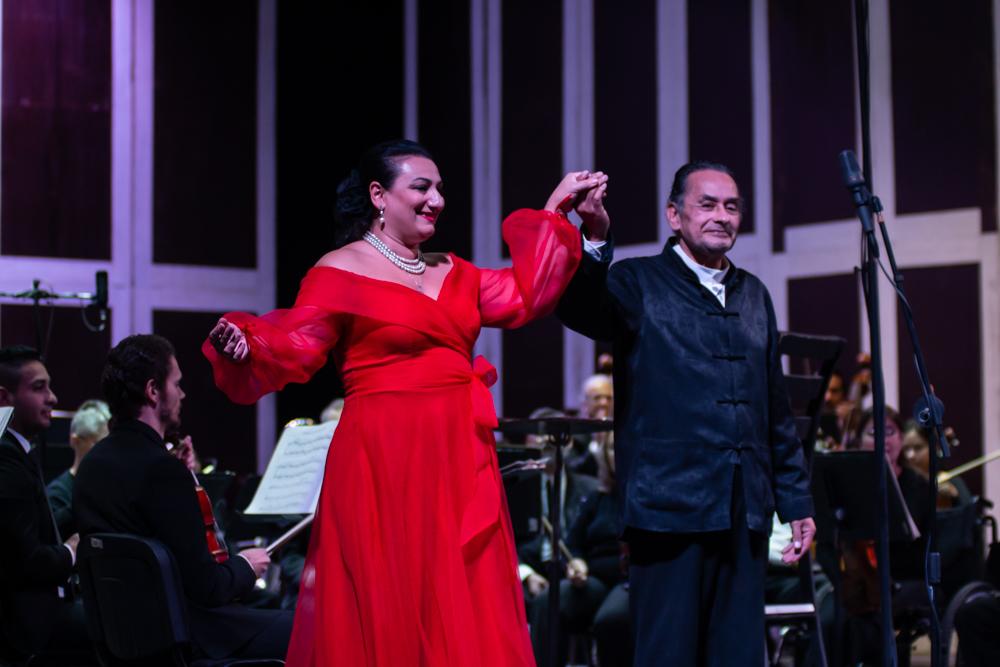 A great success was the presentation of the Armenian Opera Gala with the world-famous soprano Varduhi Khachatryan, who received the ovation of a packed Teatro de la Paz, with the participation of the San Luis Potosí Symphony Orchestra, directed by José Miramontes Zapata.
Thanks to the impulse of Governor Ricardo Gallardo Cardona, in cultural matters, San Luis Potosí continues to take off as a venue for artistic events of international stature and proof of this was the successful concert, the result of bilateral agreements between the Armenian embassy and the Entity.
With the presence of the ambassador of Armenia in Mexico, Armella Sakaryan, congratulations were made on behalf of the Governor to the renowned soprano, who has been awarded the María Callas and "Artavazd" awards, and who delighted the public with a repertoire by P. Mascagni and Puccini, to close with Casta Diva from Bellini's Norma, which aroused applause from the audience present who stood up to applaud in recognition.
The soloist from Armenia, who has performed in the Yerevan, Génova and Verdi Theaters and countless prestigious theaters, thanked the Government of San Luis Potosí led by Ricardo Gallardo, for the invitation to cultural exchange and the dedication of the public in the free concert offered which is the prelude to its presentation at the Cervantino Festival in the neighboring State of Guanajuato.