Dayramir González discovered at the age of 12 that he wanted to be a leader and that the best way to do so was to create his own works.
Cuban pianist Dayramir González (Havana, 1983), states in an interview: "From a young age, whoever wants to be a good musician has to make a series of decisions in terms of being organized and selfish with his time, having an execution plan for his career, in addition to the immense desire to succeed with his art".
For this musician, the pianist's career is a very lonely one, "because from a young age one understands that it depends more on oneself and on one's desire to express emotions, ideas and one's personal history," explains González, who at the age of 12 knew that his path was to be a "leader" and make his compositions.
After receiving training as a classical pianist at the Cuban Conservatory of Music, in 2010 he went to the United States to study at the Berklee College of Music in Boston. Upon graduating in 2013 she settled down in New York to develop her solo career.
González will perform in several Mexican cities as part of The Art of the Cuban Piano World Tour. In Mexico City she will perform on the 14th at Jazzatlán Capital and on the 19th at Zinco Jazz Club. In the first, apart from playing, he will give the master class Becoming a great performer: The mentality beyond music, which is based on his experiences with the aim of exercising "total control of my career from the point of view of my contracts."
In his role as a teacher, González realized that most of the time teachers concentrate more on technique, sound and repertoire with the students, without developing that important part that is presence on stage: " You study in a relaxed way, without thinking that when you step on stage you do so with a heavy suit, a bow tie and a watch in your hand, external things, with which you haven't prepared yourself at home.
These physical things can take your focus away from the art of making music, or creating, on stage," he says in an interview.
There, then, "the nervousness, the tension, the lack of confidence arrives. That has to be prepared in young people, talking to them about how one should prepare for the stage.
I practice six hours a day on my instrument, which is 30 percent of my work. The rest consists of visualizing my presentation. The Zinco Jazz Club, as it is a small place, the public is closer to the piano; So, my way of creating the history of my music becomes a little more personal".
In contrast, in a place like Carnegie Hall, "the musician has to make the most grandiose story to reach the public that is most physically distant."
The interviewee learned "this stage work" from a very young age with his father, Fabián González, a renowned trumpeter, member of the Conjunto Rumbavana, among other groups, because "many of these bands rehearsed in my house. At seven or eight years old I learned firsthand how to make arrangements, see how the pianist played the montunos, also how he directed the group in terms of managing egos, even who was late. My father also took me to his popular dances".
color chords
At the age of 12, González realized that he wanted to be a "leader", and that the best way to do so was through composition that gave him the freedom to tell his story with his music.
From a very young age he has had his own projects, such as Salsa Blues, then Dayramir & Habana enTRANCé, which he still maintains. He has three albums to his credit: Dayramir & Habana enTRANCé (2007), The Grand Concourse (2018) and Day-ramir González: Tribute to Juan Formell & Los Van Van (2022).
Jazz composition has allowed him great freedom of expression: "With classical music I felt that I always had to play someone else's work and in a certain way. In jazz, however, I found harmonic freedom and freedom of expression from the point of view of the improviser.
At the age of 12 I began to hear colors, then they were called harmonies. He said: 'if this chord has a certain impact on me, as well as on the audience, then I would like to control these harmonic colors so that I can tell the audience how I want them to feel at certain moments of my concert'.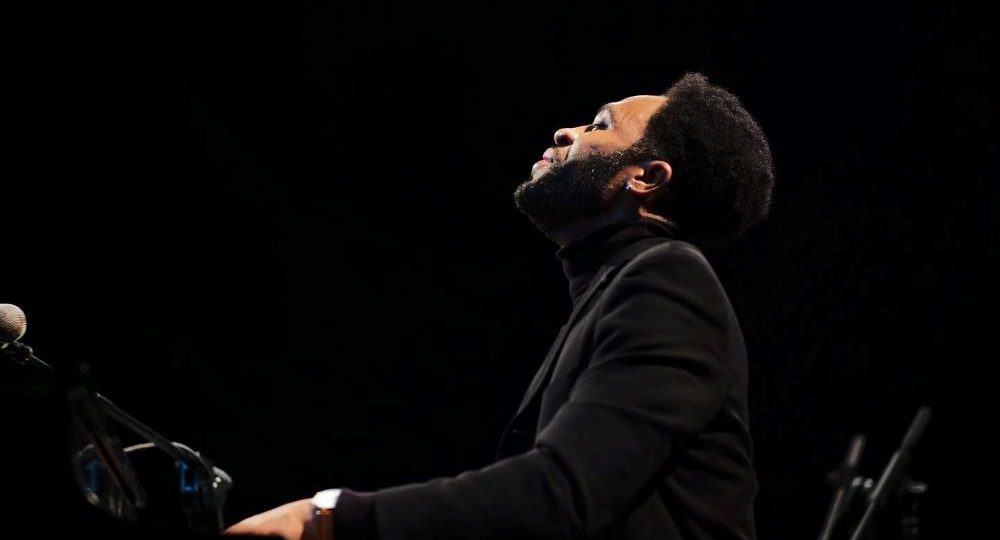 For example, I have several colors that give me happiness, in all its ranges, or sadness, also selfishness and anger.
Dayramir González will perform this Saturday the 13th at Jazzatlán Club de Jazz & Brewpub in the city of Cholula, Puebla, and the following day, at Jazzatlán Capital, Guanajuato 239, Colonia Roma, Mexico City, at 8:00 p.m. and 10:00 p.m.; there he will also give a master class at 6:00 p.m.
On the 19th he will perform at the Zinco Jazz Club, Motolinía 20, Centro Histórico, in Mexico City. He will be accompanied by Mexican musicians.