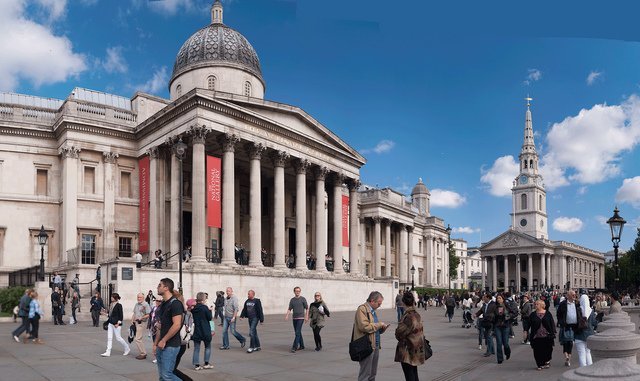 Two environmentalists from the group "Just Stop Oil" were arrested this Monday after breaking the glass covering a painting by Diego Velázquez in the National Gallery in London, the Metropolitan Police of this capital (Met) reported.
The protesters, according to the source, used safety hammers to break the glass protecting the painting Venus in the Mirror, painted by Velázquez in the 17th century, and the two have been arrested on suspicion of causing material damage.
"Just Stop Oil" stated, for its part, that today's action is for the British Government to immediately stop new oil and gas extraction projects in the United Kingdom. The artwork had previously been attacked by suffragette Mary Richardson in 1914.
Just Stop Oil identified the protesters as Hanan, 22, and Harrison, 20, and said the move is in retaliation for Rishi Sunak's government's decision to greenlight new oil and gas projects in the North Sea.
"It is time for actions, not words. It's time to just stop the oil. Politics are failing us. "It failed women in 1914 (by the suffragettes) and it is failing us now," the environmental organization said.
"The new oil and gas will kill millions of people. "If we love art, if we love life, if we love our families, we should just stop the oil," she added.
In addition, a large group of Just Stop Oil members – at least 40 – were later arrested for obstructing traffic near the official Downing Street government residence.