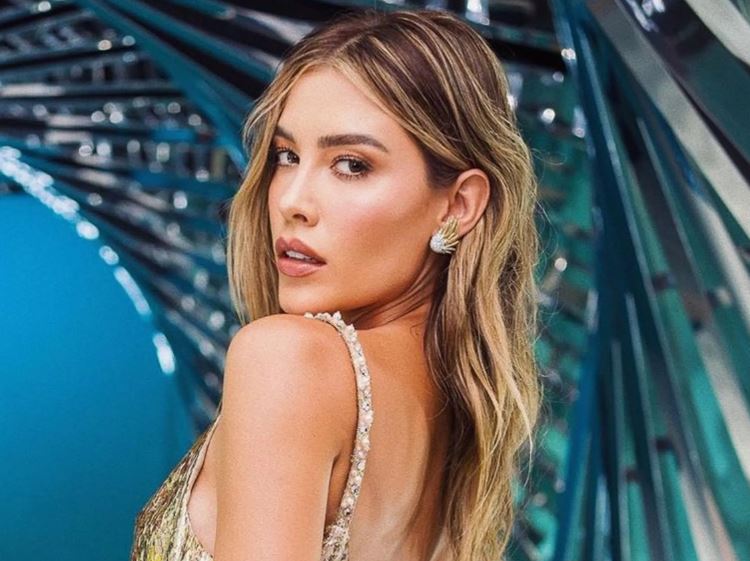 It was on May 7 when Michelle Salas confirmed the rumor: she promised to marry her long-term boyfriend, the young Venezuelan businessman Danilo Díaz.
After the engagement was announced, the eyes of the public fell on the couple and the famous Pinal dynasty, because while the influencer's fans were happy for her upcoming wedding, many wondered if her famous father would be present at the enigmatic wedding.
And neither the date nor the location of the wedding where Michelle and Danilo will say 'I do' is known. The guest list is also unknown, although two figures from the family will not be present: Mrs. Silvia Pinal – due to her advanced age which makes it impossible for her to move outside the country – and Alejandra Guzmán, who is not very close to her sister Sylvia Pasquel. grandmother of the future bride.
The fans of the content creator have long hoped that Luis Miguel would "give her" at the altar, however there is no news of the famous singer's presence at his eldest daughter's upcoming wedding.
After a wave of rumors that claim that the Now You Can Leave singer was prioritizing his return to the stage after four years of inactivity with his Luis Miguel Tour 2023, the presence of the daughter of Stephanie Salas at one of the Sol concerts from Mexico to the United States meant for many the possibility of the star being present at Michelle's wedding.
Now, journalist Gustavo Adolfo Infante revealed on his YouTube channel that Luis Miguel would have postponed one of his concerts on his current tour to be present at his first-born daughter's wedding.
This date corresponds to next October 15, the day the famous singer would give a show in Tampa, Florida, and he assured that that specific day the rumored marriage will take place, so the entertainment journalist trusted that LuisMi will be present "on the most special day of your life."
"The date of the 15th (October) is canceled by Luis Miguel in Tampa (Florida) because he is going to his daughter's wedding. In other words, it is not cancelled, it is postponed because… he did not give further explanation, it is just that Luis Miguel's date is changed, Luis Miguel is going to be present at his daughter Michelle's wedding," the communicator revealed in his Live broadcast. Youtube.