The Colombian singer sang with love to the Potosinos, at the Teatro del Pueblo.
In less than 2 weeks, the best fair in the country reached 2 million 800 thousand visitors.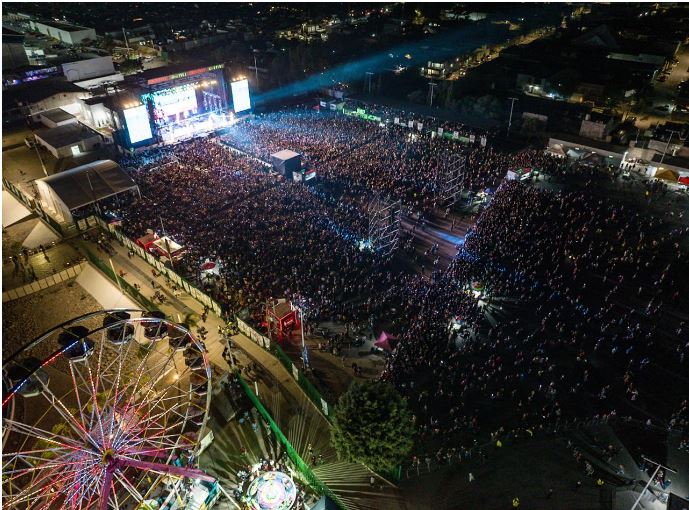 The successful Colombian singer Sebastián Yatra, sang with love to the Potosinos, in a magical concert at the Teatro del Pueblo of the Potosina National Fair (Fenapo) 2023, where he also danced to the rhythm of his greatest hits, which place him as one of the most important music stars of recent years.
Fenapo has already reached 2,800,000 visitors and its economic benefit reaches 2,500 million pesos. Thus fulfilling its objective of entertaining and entertaining San Potosinos, visitors from other states and abroad in a healthy, safe and free way, as ordered by the state governor, Ricardo Gallardo Cardona.
He opened his presentation with "Couple of the Year", "Sutra", "Treacherous", "Por perro" and "Ya no tiene novio", to later give way to a 'Meadley' of acoustic ballads and piano: "Cristina", " One year", "Vuelve" and "Devuélveme el corazón", which melted the hearts of thousands of fans gathered on the great stage of the Teatro del Pueblo.
With 70 singles and three studio albums, Sebastián Yatra presented for free for more than an hour, a captivating show, with visuals and powerful choreographies, where audience favorites such as "Ojos marrones", "Por fin te encuentro", "Una noche without thinking" and "Passing love".