The singer was criticized by netizens.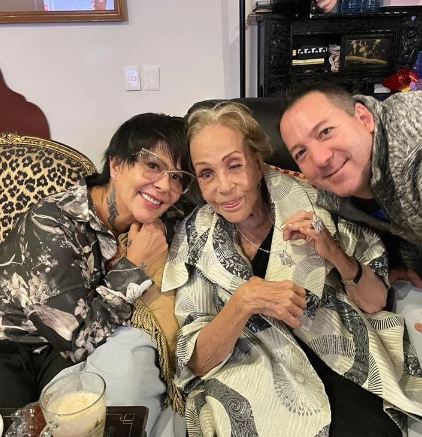 This Wednesday Mother's Day was celebrated and the singer Alejandra Guzmán spent time with Silvia Pinal and thus celebrated this important date.
On Instagram, Alejandra Guzmán shared some photos with her mother and her brother Luis Enrique, who in recent days has been controversial after he and his wife were linked to the theft of some of the leading actress's belongings .
In the images, the children of Enrique Guzmán pose next to Silvia Pinal and they look very smiling, since they were able to celebrate Mother's Day with the famous woman in advance.
"Mommy #1. Celebrating May 10 from today," wrote Alejandra Guzmán.
The publication quickly received more than 50,000 likes and several comments where Alejandra Guzmán's fans congratulated Silvia Pinal, as well as the singer for Mother's Day, however, there were others who criticized her.
Some Internet users left comments asking Alejandra Guzmán not to show her mother since they consider that her physical appearance is not the best.
"How barbaric to see her like this. Leave us with the image of the diva", "How dare you expose her like this even with one eye closed?".