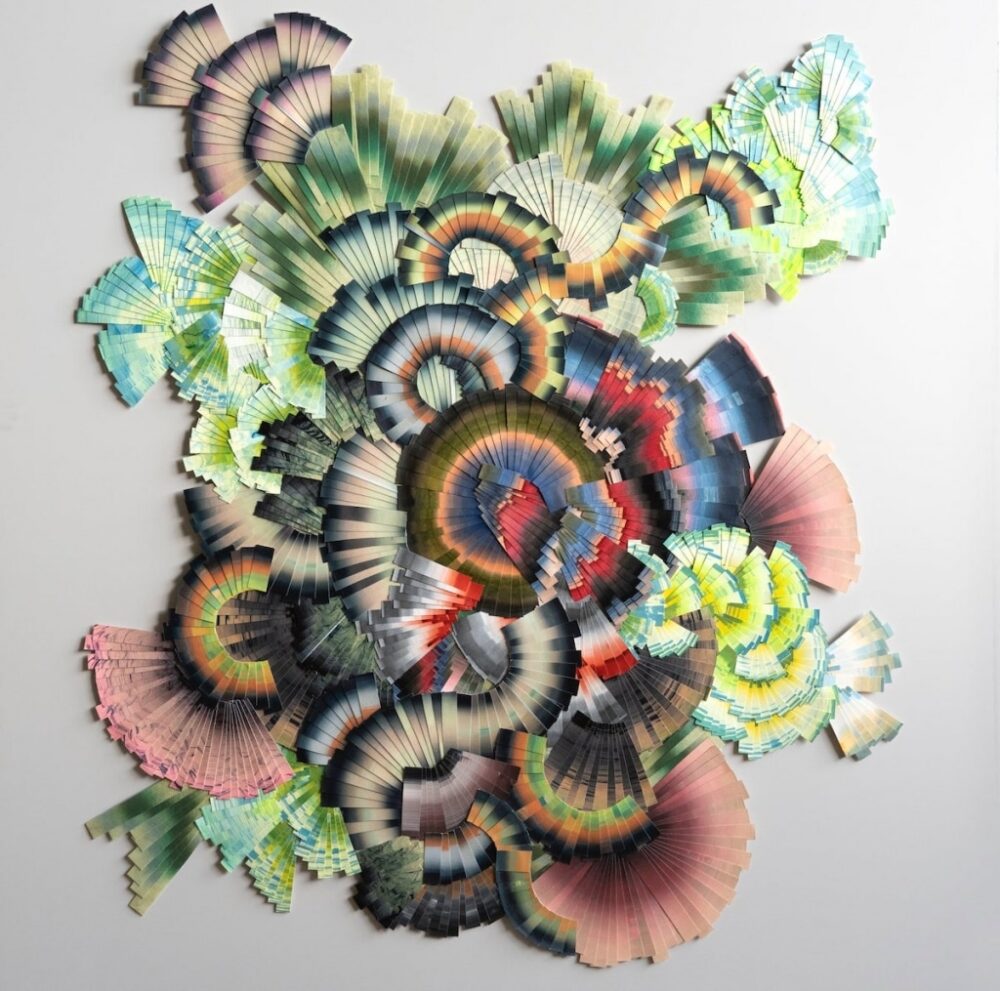 Strips of paper are transformed into blooming shapes through the art of Lyndi Sales.
The Cape Town-based artist harnesses these flat materials, painting them and arranging them into mesmerizing collages that spiral and stretch across the wall, mimicking microscopic life, animal textures and even distant nebulae.
Sales has been creating sculptural installations for more than 20 years, often exploring the theme of death in his work.
Initially, this focused on the death of his father in the 1987 Helderberg plane crash, but over time, it has translated into a broader exploration of the ephemeralities of life.
«I look to nature for inspiration. The overlapping scales on a snake's skin or the way bird feathers lie on top of each other," says Sales.
"For color and pattern, I often take inspiration from images I see while in an altered space. Whether through meditation, kundalini yoga, breathing exercises, and plant medicine ceremonies."
Looking at these large-scale pieces, the eye is immediately drawn to the many patterns that the interlocking pieces create.
Enhanced by multiple different shades, these strips of paper spread out like rays of light or blossom into spirals.
There are so many ways to interpret the designs they make, which is part of the reason they are so captivating to look at again and again.
To see more images of Sales' paper sculptures be sure to follow the artist's Instagram to keep up with her latest projects and upcoming exhibitions.