A total of 400 students from secondary schools in the state capital participated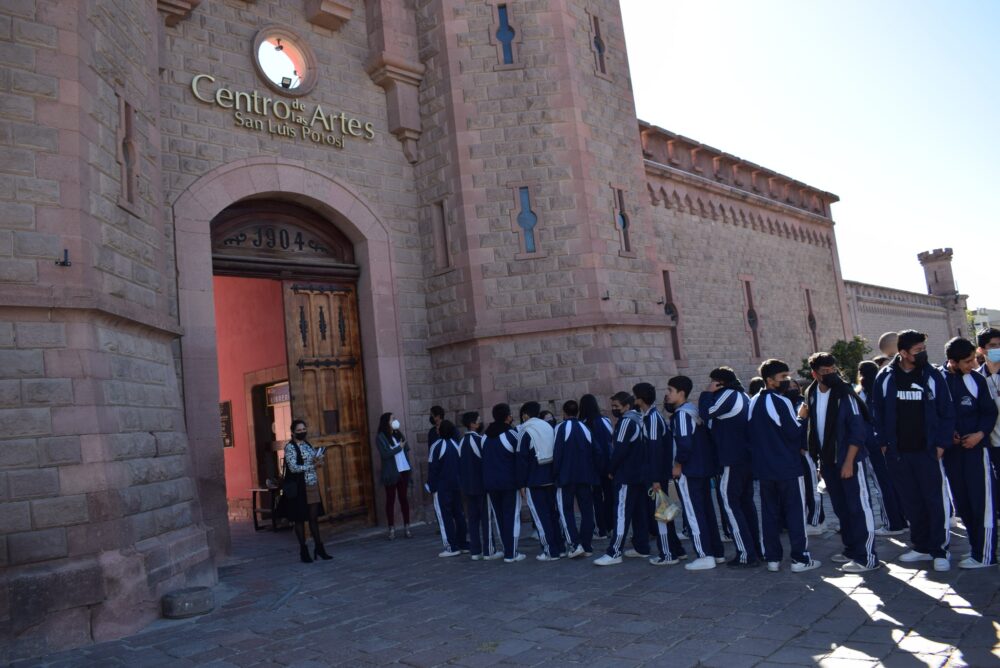 As part of the activities that are carried out on the occasion of the National Campaign "Jaque al Vape", the State Commission for Protection Against Sanitary Risks (COEPRIS) in coordination with the Center for the Arts of San Luis Potosí organize every Wednesday, from the month February, an artistic-cultural rally related to the myths that exist around Vaping and the damage to health that these devices generate in young people.
The Rally is based at the Centro de las Artes facilities, where from February to March 10, 400 high school students, through various challenges and cultural activities, developed the theme of the damage caused to health by vapers and smokers. myths that exist around these devices. In the activities they interact with personnel from the Center for the Arts, as well as from COEPRIS.
This activity will be taking place every Wednesday until the month of May, where the participation of different secondary schools in the state capital, as well as some high schools, will be sought.
Through this type of activities, the aim is to raise awareness among young people from a cultural perspective. In a first intervention, we work with students from the Graciano Sánchez Romo, Vicente Rivera Hernández, Secondary Technical School Number 69; It should be noted that a total of 154 teachers have already been trained in these schools, who were advised on the subject of vaping myths, health and environmental risks, and statistics.
Similarly, and as part of the "Jaque al Vape" Campaign, COEPRIS signed a Collaboration Agreement with the NGO Reconstructores del Tejido Social, so that on March 14 in the municipality of Tancanhuitz, specialized personnel participated in the Professional Fair, where A talk was given to 169 young people regarding the damage caused by the use of vapers and later, at the Lorenzo Asterio Chavarría secondary school, he worked with 121 students who were instructed regarding the damage to health caused by vaping, as well as the myths that exist around this practice.
The "Check the Vape" campaign contemplates various items that range from intensifying sanitary control operations aimed at securing vapers that are sold in shops or in vending machines, disseminating messages through social networks and the media around the damage that these devices generate to health and the environment, as well as work in secondary and high schools where through talks, workshops and cultural activities, it is sought that the young person has the necessary information to avoid consuming these devices.