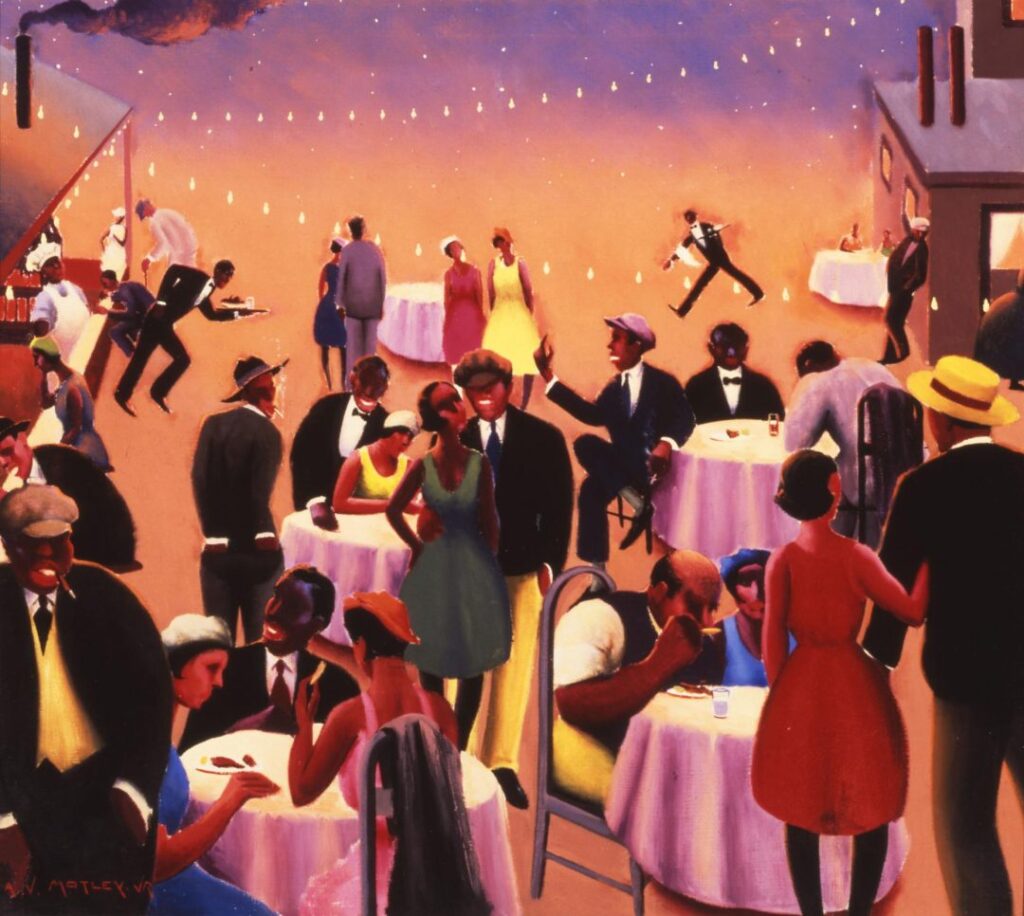 New York's famed Metropolitan Museum of Art (MET) has thrilled art lovers and cultural enthusiasts around the world by announcing its next major exhibition to take place in 2024.
This landmark exhibition will explore the "Harlem Renaissance," the first art movement born and led by black American artists.
The exhibition, which is scheduled to open on February 25 and will run through July 28, will feature a total of 160 works of art dating from the 1920s to the 1940s.
During this period, iconic black neighborhoods such as Harlem in New York and Chicago's South Side flourished, thanks to the massive migration of black communities from the rural South of the United States.
For the first time, African-American art will be placed center stage as an integral part of modern art.
According to the statement issued by the MET, the exhibition will focus on "black artists and their radically innovative representations of black themes that contributed to a new understanding of modern ways of life."
The epicenter of this movement was located in the popular neighborhood of Harlem, in New York, and in the South Side, of Chicago, although also in other cities of the country after the Great Migration that arose in the decades of 1920-1940 of African-Americans who fled from the rural and segregated south in search of freedom in cities of the liberal and open north.
"This landmark exhibition reframes the Harlem Renaissance, cementing its place as the first African-American-led international modern art movement," museum director Max Hollein explains in a statement.
The works featured in the exhibition will be diverse, including paintings, sculptures, murals, and printed graphic works.
These pieces will come from various black universities, as well as the Smithsonian Museum in Washington and other research centers focused on black culture.
The curators of the exhibition highlight how many of the artists represented spent long periods in Europe, specifically in cities such as Paris, London and the north of the continent.
During their time in Europe, they absorbed the artistic influences of a prolific interwar period, later applying these influences to the depiction of their everyday lives.
This allowed them to challenge the prevailing racial stereotypes at the time.
The exhibition, however, will not avoid controversial issues of the time, such as class tensions and the situation of LGBTQ+ communities.
Despite the absence of a civil rights movement in the 1920s and 1930s, the exhibition will highlight how artists approached these issues, adding a deeper perspective to the historical and social context of the time.
The MET Museum's 2024 exhibition will be a moving tribute to the "Harlem Renaissance," an art movement that changed the trajectory of art history and the fight for racial equality in the United States.
Visitors will be able to explore a wide range of works that capture the creativity, resilience and innovation of Black artists in a time of cultural and social change.