The commitment to the well-being of women is endorsed.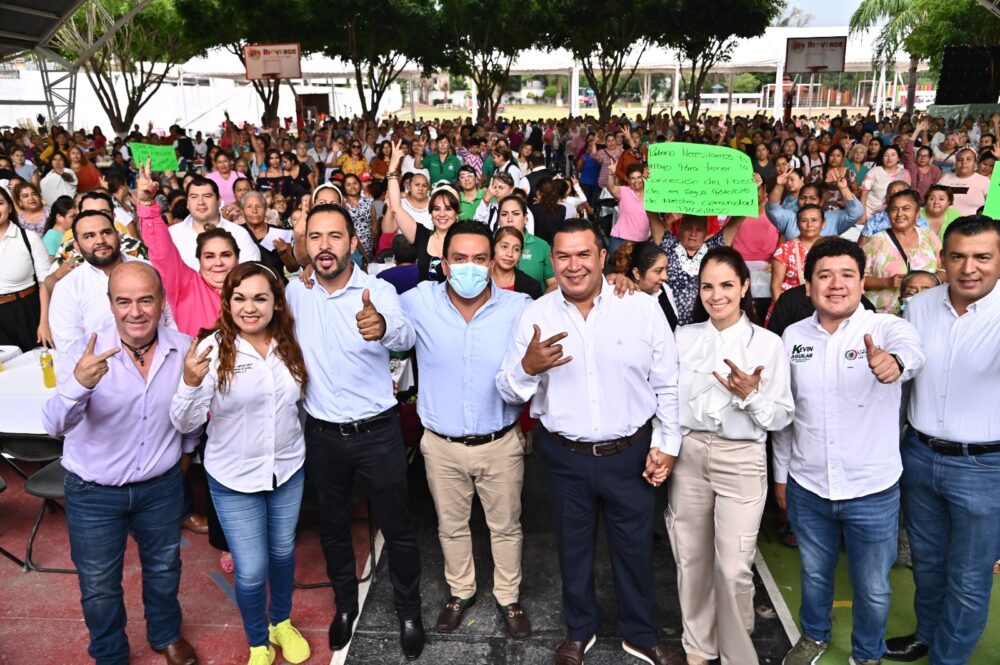 In an emotional event, full of joy and gratitude, in the municipality of Rioverde, the head of the General Secretariat of Government (SGG), J. Guadalupe Torres Sánchez, led the celebration on the occasion of Mother's Day, attended by three more thousand mothers of families who, on behalf of the Governor of San Luis Potosí, Ricardo Gallardo Cardona, congratulated them for the immense work they do daily.
The Secretary General of the Government, J. Guadalupe Torres Sánchez, affirmed that for the Government of change led by the State President, mothers are a priority, for this reason he promoted social programs such as support for single mothers and older adults, food scholarships and the pink clinics, which offer free medical services for all mothers.
"On behalf of Governor Ricardo Gallardo, I want to express their gratitude and appreciation for the valuable work they do every day in their homes," he said, stating that the Government of change will work so that women are recognized and supported in all aspects of their life.
Torres Sánchez reiterated his congratulations to the mothers of the Middle zone, for their value and importance in the formation of their daughters and sons, for which he thanked them for their dedication, support and unconditional love.