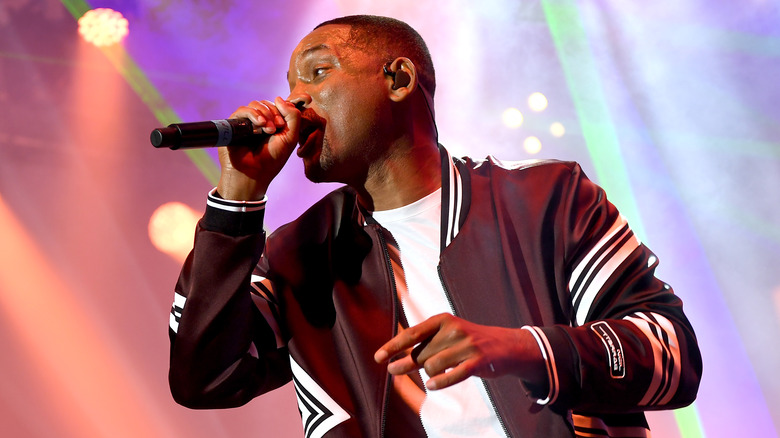 The 22nd edition of México Siglo XXI, organized by Fundación Telmex Telcel, could not be less spectacular than the previous ones and did not hesitate to bring one of the most prolific and controversial actors, why not? of the Hollywood entertainment machine: Will Smith.
At 54, Smith is a contemporary of Generation X who started out rapping and playing a poor kid in a wealthy Los Angeles community; For the kids called millennials and later generations, he is a man who, based on his work, has managed to place different topics in daily discourse such as distancing himself from social networks after the incident of Chris Rock being slapped at the Oscar and, somehow, a motivation for them.
"I turned off my networks after that.
For a year I disappeared from social networks… the internet can be brutal, fierce, without a doubt, and it reflects the brutality that is in our hearts, but as we grow, it can be transformed," Smith shared with 10,000 attendees who packed the Auditorium Nacional, where the event took place.
Smith, who appeared minutes before five in the afternoon, did not hesitate to go to greet the young people who were on stage and those closest to him, thus showing an enthusiasm that only seems to be possible in this type of exchange between experienced and youth in search of their dreams.
Smith shared how his career began, how he got closer to music and how he got to the world of cinema, where he found one of the most comfortable spaces… but none of this would have been possible if he hadn't surrounded himself with the right people. , those who decided not to go to the world of drugs and gangs, but those who contributed to society.
In this sense, the actor, who reached the cinematographic spotlight for his participation in Men in Black, alongside Tommy Lee Jones, in 1997, said that in the seventh art was where he found the best way to express himself.
Smith, who married Jada Pinkett Smith in 1997 and had two children with them, told the young people that one of the greatest legacies he could leave in the world is knowing that he made people smile with his work.
"I think I would like to be remembered for making people smile. I was once approached by a boy about six months ago and said: 'Will, my mother passed away a few months ago and it was very difficult for the family to lose her.
The last two months of her life she watched The Prince of Rap, hours and hours, (my mother) would sit and although she was in a lot of pain, I would see a smile come to her face.
I think about that now and I get a lump in my throat', and he told me: 'Thank you, you helped our family through the most difficult time we've ever had and you were there with us at every moment, and you made my mom smile '.
Del Toro, Iñárritu and Cuarón the fiercest critics among them
The filmmaker spoke about the relationship he has with his Mexican colleagues, artificial intelligence and mental health among young people.
One of the most anticipated and fun speakers at the meeting was undoubtedly the filmmaker Alfonso Cuarón, who highlighted that it has been his identification with characters of his generation such as Emmanuel El Chivo Lubezky, or the friendship with Guillermo del Toro and Alejandro González Iñárritu, which It has made them grow exponentially, since they are everything but condescending to each other.
Cuarón pointed out that artificial intelligence is a great tool, but that he completely agrees that it has to be regulated, one of the angular points of the strike that the screenwriters and actors unions are holding against the big studios in the United States.
Cuarón also spoke with the fellows about their concerns, such as the mental health taboo.
Mexicans conquer the world
Their names have become synonymous with the fact that the world is beginning to open up equitable spaces for all, and although there is still a long way to go, women like Diana Flores, Nuria Diosdado,
Elena Reygadas, Katya Echazarretta and Paola Longoria have found a way to become a source of inspiration for many young women who would like to achieve success as they have done in the different disciplines in which they develop.
It is important to note that all these Mexicans share something in common, the passion for what they do. They would not be the figures they are without having fallen in love with their profession and their destiny, and that is what has made them open doors for the generations that come back.
of them.
The five successful Mexicans agreed on some points: the love for the family and the fear and doubts that came with their discipline, but above all, the space to be able to live with the peace of mind that there is no violence against women.
A Mexico where I mark my dad and don't ask me what happened?, where I don't worry about living at a distance. It is necessary to dream of a safe Mexico, to continue having a great Mexico," said Nuria Diosdado, a Mexican artistic swimmer.